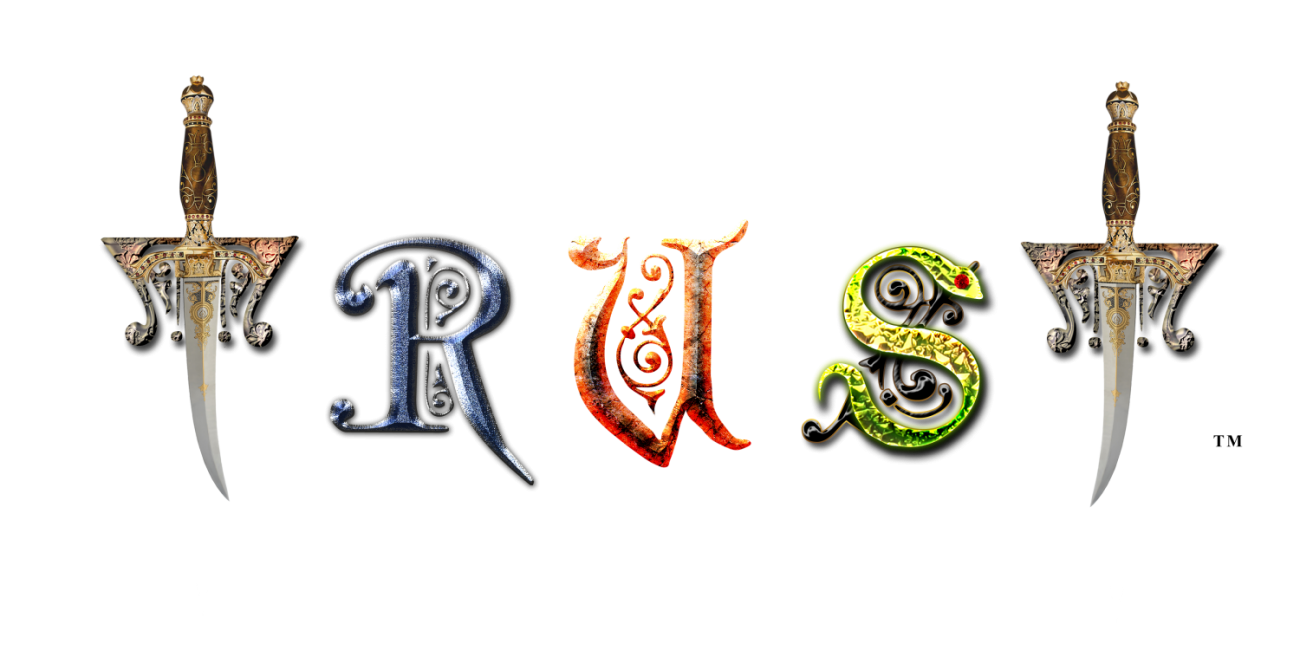 A 5 episode Documentary Series titled "TRUST" focused on the truth of the OKSANA BAIUL® legal cases in her fight to regain control of her embezzled earnings, fraudulently transferred assets and unpaid royalties and profit participations.
TRUST, anticipated to debut worldwide in 2019, will expose the entire truth of how the most legendary Olympic Gold and World Champion Figure Skater OKSANA BAIUL (Ukraine's 1st Olympic Gold medal and Only to date in Figure Skating) accidentally uncovered the deceit and theft of most of her career earnings, assets and reputation at the hands of many of the most powerful titans of the entertainment industry, international sports organizations and global political leaders.  TRUST will reveal never before seen as well as court filed documents, along with interviews from both sides, as viewers are taken on her journey as Oksana's new adviser accidentally discovers in 2011 what turns into an ongoing cache , an unfortunate stonewalling by almost all parties approached, litigation filings, being black-balled by the professional entertainment and sports industries as a retaliation for her pursuit of her constitutional right to justice and fighting to take back control of millions of dollars unknowingly earned from her work that was stolen from her or unpaid, as well as uncovering missing assets and regaining control of her name and image, all while falling in love, getting married, becoming a mother to a miracle daughter, enduring a debilitating medical illness, stress, and enduring her finances depleted due to having to file multiple lawsuits in a battle royale to get back her name, rights, earnings and assets from a group of alleged con artists.  Along the way we will reveal who the real Oksana Baiul is behind the scenes, in comparison to the media stories that have been fed to the public by those very titans covering up their greed-fueled numerous breaches of Oksana's TRUST.
Ep. 1:  NBC 
NBC in 2011 and 2012 publicly promoted (on the NBC website) Oksana Baiul's name as headliner (without permission nor a contract) to promote NBC's produced television figure skating specials.  Oksana's team was alerted, contacted NBC requesting a public announcement correcting the matter by admitting their unauthorized false promotion to the public, advertisers and sponsors, along with an apology; NBC refused.  NBC then blamed their own producer and offered Oksana a non-admission pay-off to settle the matter.  Oksana states she refused without a published acknowledgement and apology telling the public, in particular her fanbase, the truth to clear her name and reputation; NBC refused.  Ultimately this led to litigation.  NBC misled the court on numerous occasions, NBC made false allegations, NBC allegedly made a promise to bankrupt Oksana, NBC ridiculed Oksana for donating much of her late 2000's potential performance and appearance earnings to charities she supports, NBC exposed Oksana's medical condition, NBC and their producer claimed the New York Daily News "NYDN" made up the producer's defamatory false comments which they reported (albeit NYDN senior reporter testified they printed exactly what was stated by the producer, defaming Oksana with false and derogatory statements including a Brian Boitano text [before mobile texting was available to the public] supposedly written by Oksana whom did not read nor write in English), NBC's producing partner knowingly paying an IMG represented Olympic competing figure skater from Canada in 2010 a five figure performance fee for a television special but reporting $0. fee to the Olympic Committee associated Federation to keep her eligible to compete, NBC requested a favorable federal judge to preside (who refused to recuse herself even though she had conflict), and during discovery and depositions another domino fell revealing to Oksana team another NBC produced television movie "Nutcracker On Ice starring Oksana Baiul" (co-produced in 1994 by On Ice Inc's Barry Mendelson).
Former President Obama appointed Southern District of New York Federal Judge Katherine B. Forrest dismissed the cases (with decisions stating that Oksana was too famous to sue for defamation and believed NBC's opinion that Oksana backed out of the 2011 and 2012 performances albeit NBC and its producing partner Disson for the TV specials could not produce a written contract nor confirmation from Oksana's actual talent agent as they had never spoken, yet the agent NBC claimed represented Oksana, Steve Martin of the Agency for Performing Artists, was in fact not Oksana's talent agent and in turn not able to produce a licensed talent agent client agreement which is required in NY). Of note, the Judge also awarded NBC and its producing partner Disson combined approximately $121,000. in fees and costs to be paid by Oksana and counsel, with NBC's portion awarded amounted to be based on more than triple the hourly rate of the NBC in-house counselor's salary, hence NBC and Comcast generated a generous profit margin from this matter.  Also of note, NBC terminated Stephen Disson / Disson Skating, quietly and immediately, their more than 20 year business producing partnership and working relationship after the depositions phase completed.  The Agent claiming to represent Oksana also is no longer with APA.
Ep. 2:  THE WILLIAMS, WELCOME MATH
From the White House of President William Clinton to William Morris Talent Agency…Oksana won the Olympics on February 25, 1994.  Having lost her mother at 13 years old in 1991, Oksana was alone and placed her trust in her coach Galina Zmievskaya.  A week after winning the 1st Olympic Gold Medal for Ukraine and the Only to date in Figure Skating, Oksana was on Ukraine President Kravchuk's private plane en route to the United States to the White House at the demand of invitation by United States of America President William "Bill" Clinton, as he wanted to meet Oksana.  President Clinton actually broke protocol by inviting Oksana to the White House before the US Olympic team.  Oksana was brought to the White House (with Victor Petrenko behind her serving as Oksana's interpreter assistant; Victor Petrenko also competed at the 1994 Olympics however did not earn any medal. Victor did get to perform with Oksana a dance routine on ice after Oksana won Gold).  Behind the Scenes, Ukrainian Diaspora have recently informed Oksana that President Clinton would not meet with President Kravchuk unless he brought Oksana Baiul to the White House and in turn Kravchuk risked Clinton would not approve the release of approximately $380,000,000.00 from USA to Ukraine.  They posed for photos in the Oval Office and then all were dismissed so the men could coordinate their plans.  The birth of Ukraine's Oligarchs commenced, inevitably according to the Wall Street Journal March 2015 expose, Ukraine was the largest individual donor to the Clinton Foundation.  According to the New York Times in August 2016 they reported that "…Victor Pinchuk, a steel magnate whose father-in-law, Leonid Kuchma, was president of Ukraine from 1994 to 2005, has directed between $10 million and $25 million to the foundation. He has lent his private plane to the Clintons and traveled to Los Angeles in 2011 to attend Mr. Clinton's star-studded 65th birthday celebration.  Between September 2011 and November 2012, Douglas E. Schoen, a former political consultant for Mr. Clinton, arranged about a dozen meetings with State Department officials on behalf of or with Mr. Pinchuk…"
Two months after the White House meeting, Oksana was signed to William Morris Talent Agency.  It has since been uncovered that every talent agency from William Morris to CAA to IMG and others all wanted to sign Oksana, however they also had to agree to Galina's demand to sign Victor Petrenko as a client too and attach him to every Oksana tour, movie, television production, merchandise deal, appearances and so on, which they dutifully did so.  Only William Morris would agree to Galina's terms and conditions.  In this episode we dig deep into contracts and documentation and photos detailing how from the beginning Galina and Victor brought Joseph Lemire (an American Lawyer and CPA who was planted in Kiev, Ukraine and worked with UFG or Ukrainian Financial Group, owned by President Kravchuk's Finance Minister Babich who was in charge of International Incoming Funds to Ukraine) into the fold inevitably embezzling the majority of Oksana's earnings without the teenage Olympic Gold medalist having a clue, while headlining tours, meeting with the press, fan meet and greets, photo shoots, television specials, filming movies including her own life movie, training, fittings and much more, mostly on her own, by herself, overwhelmed, not in her native country, adapting to a foreign culture, struggling with the English language, a teenager without parents or family, forced to work even days after knee surgery, and the adults beverages on the tour bus she was surrounded by and seduced into.
More information to be announced.
Ep. 3:  THE BANK OF OKSANA
From the Ukraine to the United States to the British Virgin Islands…Oksana and her team uncover millions of dollars that Oksana never knew she earned due to misrepresentations, concealment and outright fraud including while actively represented by William Morris Talent Agency, that was embezzled by her former coach Galina Zmievskaya, together with Victor Petrenko (Galina's son-in-law, married to her daughter Nina), Galina's lover and Business partner Joseph Charles Lemire, Ukraine government officials and "business persons", and her William Morris agent appointed Business Managers (Wallin, Simon & Black who continued to keep her in the dark from 1997 to 2012).  In 1997 after an unfortunate incident involving Joseph Lemire in Oksana's house, she told Galina which brought their coaching relationship to an abrupt end.  The result pushed Oksana further into escaping the pressure, culminating in the auto accident, which Oksana for the first time openly tells the truth of what happened instead of what she has been instructed to say for years.  In 2011, Oksana's friend, and later Business Manager accidentally uncovered what Lemire, Petrenkos and Zmievskaya had done starting in 1994 when looking into a book deal has created a domino effect wherein the dominos continue to fall revealing more every week.  He also uncovered that they apparently transferred Oksana's companies ownership fraudulently to themselves and invested in radio stations, real estate and beauty salons in Ukraine (with Oksana's stolen earnings) then sold and kept all the money themselves, all while Oksana was overwhelmed with a distracting non-stop work and touring schedule in the USA.  With the help of Vice-President Al Gore and other political representatives, Lemire sued the government of Ukraine (claiming on behalf of Oksana) in International Arbitration without Oksana's knowledge nor consent, and took the settlement money awarded transferring it to Lemire controlled investments in China, ;  Upon most discovery in 2015 and 2016, Ukraine's Ministry of Justice, President's Office, National Radio Council, Mayors, former Presidents, financial institutions and others were contacted by Oksana and her husband in writing and telephone detailing the many fraudulent matters and offering to assist Ukraine, only to be rebuffed by Ukraine's President and Minister of Justice whom ignored and refused the communications, made warning like threats and inevitably Ukraine's Minister of Justice authorized payment of approximately $12,000,000.00 US to Joseph Lemire in addition to allowing him and "secret partner" Victor Petrenko and family to sell Oksana's property that they had funded with Oksana's name and embezzled earnings including but not limited to a Ukraine based radio station conglomerate and commercial as well as residential Kiev and Odessa Ukrainian real estate holdings, liquidated through their British Virgin Island companies and funneled to their China based banking and companies, facilitated with the assistance and cooperation of Ukraine's President Poroshenko and Ukraine's Minister of Justice P. Petrenko.  Joseph Lemire filed a false report to open an investigation with the Internal Revenue Service against Oksana claiming she obtained tax record reports (for her corporation Olympic Champions Ltd.) fraudulently which Oksana had to fight and defend herself exhausting even more financial resources toward, inevitably to be cleared of wrong doing. Lemire's retaliation measures did not stop there against Oksana for filing the litigation against him and subpoena of the company bank records from Barclays Bank and US Trust Bank of America and HSBC, which will be revealed exclusively in this episode.  Oksana filed litigation in California against Lemire (and her companies Lemire allegedly fraudulently transferred ownership of to himself, Galina, Victor And Nina Petrenko) Olympic Champions Ltd BVI and Olympic Champions Ltd Delaware, and Ukraine. Ukraine accepted service and then defaulted.  Oksana allowed Ukraine to cure the default and continue.  Ukraine then passed a new law and hired a high-priced law firm to defend the government at the order of President Petro Poroshenko and his right hand Boris Loshenko (both owners of UMH, a Ukraine company that purchased Oksana's embezzled earnings funded assets from Joseph Lemire and Victor Petrenko).  In June 2018, after more than a year of waiting, President Bill Clinton appointed California (Federal) District presiding Judge Dean Pregerson dismissed the case against Lemire and Ukraine with an incoherent decision for example claiming Oksana should have known in 2000 what Lemire and Ukraine would transact in 2015.  The case is planned for Appeal before the U.S. Ninth Circuit Court.
Ep. 4:  NBC, A Nut To Crack
A minor with a Tourist Visa filming of Nutcracker On Ice to the mystery of the missing millions, contracts and accounting.  In 1994, Oksana won the Olympic Gold medal at 16 years old and became a global star overnight.  NBC like most other businesses cashed in on Oksana's fame.  During the totally unrelated 2012 litigation (from Ep. 1), discovery led to two separate contracts that were filed by a third party with the United States Securities and Exchange Committee "SEC", which NBC signed in the course of business deals for the movie, which revealed that NBC is responsible to pay Oksana royalties on the film earnings.  NBC has not paid Oksana.  Oksana requested a full accounting report.  NBC refused.  NBC later claimed there are no accounting records.  NBC was provided proof that NBC broadcast the Nutcracker On Ice movie dozens of times for example as recent as 2012, 2011 and 2010 on NBC networks, The Comcast Network cable channel and other networks (as well as online sites such as amazon and hulu).  NBC claims to have no contracts and no accounting records.  NBC also now claims that their contract with Oksana, the star of the movie, never existed…
New York Superior Court Judge Ramos refused to dismiss the litigation against NBC.  NBC thereafter remanded the case multiple times to Southern District of New York Federal Judge Katherine B. Forrest until they got her to keep the case.  As the case was transferred / filed in California deemed the correct court location for the case, Oksana's counsel repeatedly requested that the case be dismissed without prejudice in NY.  Judge Forrest refused and also would not allow the amended California complaint to be filed with her court, instead ignoring it and dismissing against NBC (however not Mendelson / On Ice Inc.). Prior to the dismissal, Judge Forrest threatened Oksana's counsel to instead terminate the litigation against NBC for Oksana's royalties.  Oksana declined to accept her threats and authorized her counsel to withdrawal as counsel to avoid Judge Forrest's threat of being sanctioned.  Judge Forrest refused to allow Oksana's counsel to withdraw even though the law allowed him to and instead sanctioned him to pay NBC $50,000.00 simply by using her "Discretion of the Bench", even though not even NBC had requested the sanction.  Although NBC promised Oksana's counsel otherwise, as Oksana's counsel suspected NBC rushed to California using a legal term called Res Judicada to also dismiss the case there based on Judge Forrest's dismissal in NY.  California (Federal) District Judge Dean Pregerson promptly also dismissed the case, yet he dismissed against both parties with another legally incoherent decision, yet the Ninth Circuit affirmed his decision.  This case is currently under consideration for appeal to the United States Supreme Court, due to the numerous claimed fatal flaws in both Judge Pregerson and the Ninth Circuit's decisions, including striking Oksana's Motion for Panel Rehearing and ignoring that multiple motions that Oksana's counsel filed against On Ice Inc / Mendelson wherein the Ninth Circuit stated in multiple court amended Non-Published Decisions that Oksana had not done so.
More information to be announced.
Episode 5:  HALLMARK & SONAR, Promises Broken?
Imagine a greeting card that read…Dear Oksana, you won't understand a word of this card since you are a child star who can not read English, but Hallmark wants your life rights to make a movie about your life, and we are going to keep all of the earnings for ourselves.  We promise to give you fraudulent under-reported earnings profit participation statements with bogus expenses and then find a way to claim you are not entitled to the statement if you sue.  Oh there is so much more we could say but why bother sweet child, just SIGN HERE (even though we will claim later your signature does not mean you are entitled to a penny of the earnings from your own life movie) EVER.  Love Always, Hallmark (and Sonar / RHI) xoxoxo?  This episode will reveal how Hallmark Cards, through their own Hallmark Entertainment, had RHI Entertainment (which Hallmark acquired in Spring 1994) contract Oksana Baiul's life story rights, then transfer them to Signboard Hill Productions (a production company which Hallmark created, yet denied they own during litigation with Oksana and fought to keep all documents out of the case that prove they own Signboard Hill and RHI, to avoid the liability of having to pay Oksana the millions of dollars they owe her) then transfer to Hallmark Entertainment (which also owned Cabin Fever Entertainment, a home video "VHS" distributor of Oksana's movie) then sell Hallmark Entertainment to Crown Media Holdings (a business which Hallmark Cards formed and gave Hallmark Cards Inc the majority of the stock upon taking it public, then claimed during Oksana's litigation that Hallmark does not own nor operate Crown Media Holdings [which also controls Hallmark Channel] yet in 2016 magically Hallmark Cards TOOK CROWN MEDIA PRIVATE as the sole owner of the business).  Hallmark and Sonar/RHI, now separate companies, have recently claimed that Oksana is not entitled to the earnings for her movie, rather she is not a party to her own life rights and the movie agreements she signed; Hallmark and Sonar / RHI also now refuse to acknowledge Oksana's life movie was even produced, and yet are claiming at the same time all of their documents produced during discovery related to the making of the movie, costs, earnings and so on are so privileged and secretive that they must remain under seal!?!?!?!  This episode may be delayed as the case awaits a date to be heard before the 2nd District Los Angeles California court to decide if Oksana is entitled to her life story movie earnings OR if Joseph Lemire, Galina Zmievskaya and Victor Petrenko are entitled to all of Oksana's life story movie earnings…
TRUST is Created and Executive Produced by Carlo J. Farina.
TRUST is Produced by FARINACo.
For more information, please VISIT:  the TRUST website